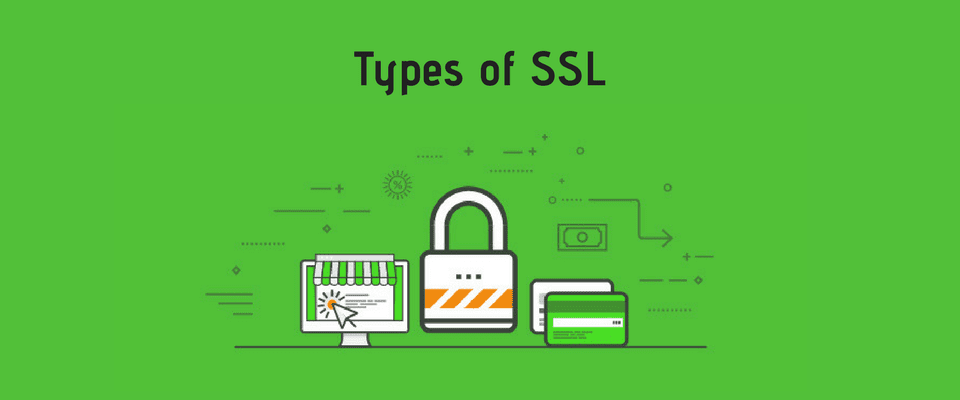 The number of businesses using SSL certificates has risen rapidly in recent years. SSL is now being used in a wider range of applications. For example, SSL may be required for contact protection to guarantee that you are not being spied on, or you may need to demonstrate that you can trust whoever you are communicating with to ensure identification in private communication.
You can shield messages from hackers through encryption, but you can't stop them from intercepting communications and impersonating your website to steal information from your clients. Consumers must be able to believe that they are viewing the real website of the retailer they are buying at as they step away from bold fashioned physical shops and expand their online shopping and banking habits. This field, however, is difficult to secure.
You may establish your identity by having a third-party such as GlobalSign verify your personal and business records. SSL Certificates can be divided into three groups based on this authentication or vetting process.
SSL types
Extended Validation (EV SSL), Organization Validated (OV SSL), and Domain Validated SSL certificates are the three types of SSL certificates accessible today (DV SSL). Each certificate has the same encryption levels; what varies are the vetting and authentication procedures used to receive the certificate.
Extended validation SSL (EVSSL)
The Certificate Authority (CA) reviews the applicant's right to use a certain domain name and performs a rigorous vetting of the entity using an EV SSL. The EV Guidelines, which were officially ratified by the CA/Browser forum in 2007, describe the issuance procedure for EV SSL Certificates in detail.
All of the steps that a CA must take before issuing a certificate are outlined here including,
Confirming the entity's legal, physical, and organizational status.
Ensuring that the entity's identity fits official documents.
Verifying that the company has the exclusive right to use the domain defined in the EV SSL.
Ensure that the issuance of the certificate was properly approved.
The structured Extended Validation guidelines are the most recent, and perhaps most influential, innovation in SSL technology since its inception. New high-security browsers, such as Microsoft Internet Explorer 7+, Opera 9.5+, Firefox 3+, Google Chrome, Apple Safari 3.2+, and iPhone Safari 3.0+, recognize Extended SSL Certificates and activate security updates in the web graphical user interface.
This is the ideal solution for those companies which want supreme protection of their website of application. It is mostly sought by the banking websites since their user's information is of extreme importance and cannot be compromised in any circumstances. Several other sectors can also benefit from this type of SSL whose business is solely based on ecommerce.
Both forms of companies, including government agencies and both incorporated and unincorporated businesses, will get an EV SSL Certificate. The EV Audit Guidelines are a second set of guidelines that define the requirements that a CA must meet before awarding EV SSL Certificates. The assessments are carried out on a yearly basis to ensure that the issuance process is reliable. 
Organization validated SSL (OVSSL)
Validation of the Organization (OV) SSL certificates provide an additional layer of online security by verifying a company's identity and credibility. Organizations must show that they own the domain name they choose to secure and that they are a lawfully licensed company.
OV SSL certificates are an excellent choice for public-facing websites serving businesses and organizations, as well as platforms that solicit money or information from consumers, such as e-Commerce. You can choose between single domain, multi-domain, and wildcard SSL.
The CA verifies the applicant's right to use a certain domain name as well as doing some background checks on the company. When consumers click on the Secure Site Seal, additional vetted business information is shown, providing increased insight into who is behind the site and, as a result, increased confidence. The name of the organization appears in the ON area of the credential as well.
Moreover, it has a strong 256-bit encryption and a 2048-bit signature. The name of the organization is also shown in the site seal, which is a confidence symbol that indicates the company is genuine and ensures that the information exchanged is kept private. It boosts consumer morale, resulting in a higher dialogue rate for the company.
Domain validated SSL (DVSSL)
With 256-bit encryption, Domain Validated SSL Certificates (DV SSL) are compliant with 99.9% of web and mobile browsers. Domain certified (DV) SSL certs are recommended for website owners who only want to validate their domains. All web and non-www domains can be secured with a single Domain SSL certificate (DV SSL).
The CA verifies the applicant's right to use a given domain name. No corporate identification information is vetted, and no information is shown inside the Secure Site Seal excluding encryption information. Although you may be certain that the information is secured, you have no way of knowing who is actually getting it.
DV SSL Certificates are completely accepted and have the same browser acceptance as OV SSL Certificates, but they have the advantage of being distributed almost instantly and without the need for business paperwork. As a result, DV SSL is suitable for companies who require a low-cost SSL easily and without having to upload company papers.
We designed a quick and easy way to give you an estimate for your project. You will have a ballpark rate in less than a minute. If your criteria doesn't fit into the program, please reach out to us. We will help you reach your expectations for your business.
Send us a message and we will get back to you within 24 hours. We are here to help you reach your expectations for your business.
We'll Keep you in the Loop!