Calculated plans based on custom design and social experiments.
Through detailed analytics, we can determine and influence a users experience. Tailoring the user to be more involved within your brand.

If your app is hard to figure out, users will not use it. You need a user friendly design.
The Sky is the limit.
The bounds of software are not limited. Shoot for the stars and we will make it happen. There's no limits on how big or small your idea is.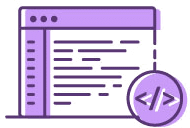 Your website is the front page of your brand. User Experience Design is your key to success.
Cleverly designed to attract users attention, and increase engagement.
With clear menus and animations we can provide a good flow for the user, and track analytics. Using the analytics we can adjust, and guide the user towards a goal.
Secure reliable hosting,
and free SSL certificate
With 24/7 automated site monitoring, we can assure your website stays live all of the time. Plus, we transfer your site for you.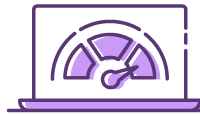 Server side caching allows us to reduce strain on the server and provide a faster load speed.
We designed a quick and easy way to give you an estimate for your project. You will have a ballpark rate in less than a minute. If your criteria doesn't fit into the program, please reach out to us. We will help you reach your expectations for your business.
Send us a message and we will get back to you within 24 hours. We are here to help you reach your expectations for your business.
We'll Keep you in the Loop!