Beginners guide to making a WordPress website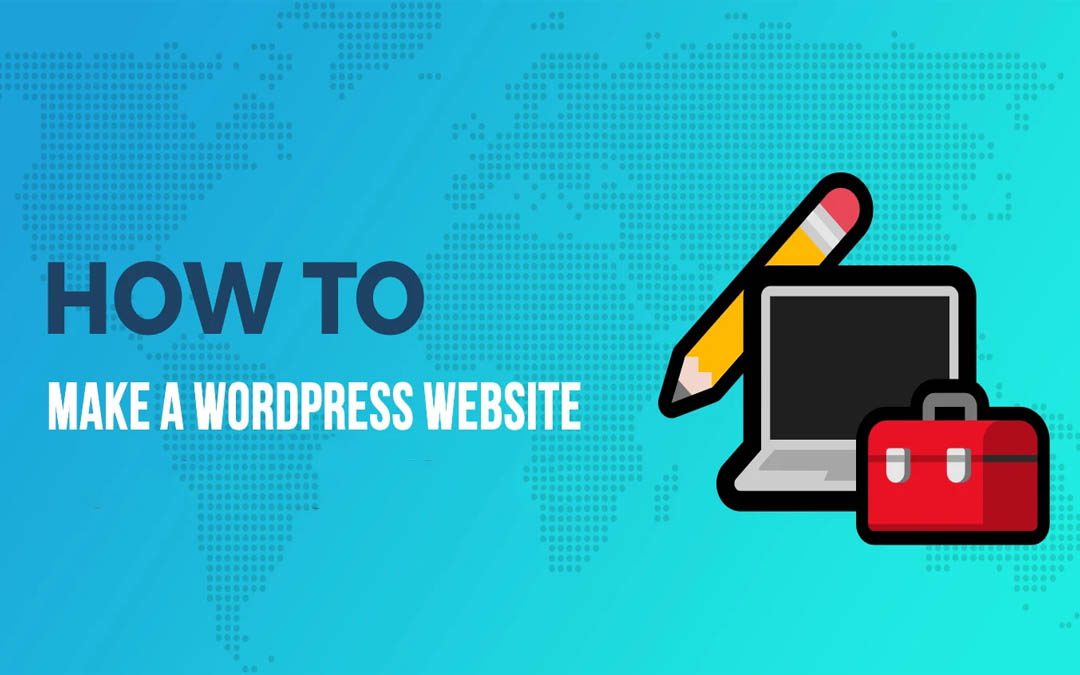 WordPress is responsible for a majority of all websites on the internet today. It's a Content Management System (CMS) and a very capable one. Plus, it's completely free to use! Setting up a website for WordPress.org takes some time, so this guide will assist you. We've combined our expertise and skills to create something insightful yet simple to understand. Read all the step by step we are giving you, and you'll get a website up and running in no time.
In this article, we will tell you how to make your website with the help of WordPress. Most people, especially beginners, find it hard to make their website with the help of freeware WordPress but after reading this comprehensive guide, you all will be able to make a website in a jiffy!
Without further delay, let us start our guide,
Getting a domain name
To begin, you'll need to purchase a domain name. This is the URL that users can use to locate you on the internet. Purchasing a domain name is a breeze. Simply go to a domain name registrar. There are many companies available for just that like Domain, Hostgator, Hostinger, etc. Look for the address you want. A successful domain name should be as similar as possible to the name of your website or business. It should be easy to recall or even speculate, and it should be as brief as possible.
In terms of the best domain name extension the section at the end of the domain name, the most common is.com. If it's open, it's a good bet and the alternative we'd suggest. If it is not available, you can choose from.co,.org, or.net.
Of course, if you just run on a national basis, you can still use the domain extension for your area, such as.us or.co.uk. Only US residents and organizations are allowed to use.us, but other countries are usually more accommodating.
The price range for the domain names varies drastically. It can reach up to several thousand dollars for premium domain names because they can get a handful of visitors to your website every day. That is why you have to be wise in choosing a domain name.
Buy a hosting provider package
Now that you have your URL, it's time to find a website host! It's not a great analogy, but it's an important step in the process of creating a website. You won't be able to get your WordPress site online until you have a place to host it that is a virtual plot of internet territory.
Regardless of which hosting service you use; you must choose between shared and controlled WordPress hosting. You share a server and all of its services, such as bandwidth and disc space, with other sites while you use mutual WordPress hosting.
Managed WordPress hosting, which may come in the form of a dedicated server, is ideal for larger sites that need more staff. It is, as you would imagine, more expensive.
Installing WordPress
Now that you've completed the administrative tasks, it's time to get down to business – it's time to install WordPress! This is all you can do right from your hosting control panel. Installation can be one-click or manual, depending on the manufacturer.
With hosting companies providing one-click WordPress update, installing WordPress is as simple as clicking a button. Manual implementation, on the other hand, is a more difficult operation. It essentially entails first downloading WordPress to your device, then reuploading it to your hosting service.
Choosing a theme
One of the benefits of WordPress is that if you know how to code or are willing to learn, you can customize your platform almost to your heart's content. Any website, however, begins with a theme. And what exactly is a theme? It's like a website template, a ready-made sample site that you can fill with your content and customize to your taste.
WordPress comes with a range of pre-installed themes. You may demo each one to see which one better suits the site's intent and mood. Alternatively, you can purchase a theme from a reputable third-party platform like ThemeForest if you want something a bit more complex and exclusive. Only keep in mind that having so many fancy extra features on your web will cause it to slow down, so just get what you need.
Adding content to your website
After completing the theme. You have to add content to your website and it is divided into two categories that are pages and posts.
Pages are static in the sense that they will not change until you make changes to them. The "About Us" tab is an example of a page that most websites would have. Many themes have a navigation bar at the top that lists the various websites, or you can use the 'Pages' widget to list them on the left.
Posts, on the other hand, are entries that are posted in chronological order on the homepage or in a special "archive" section. You should make posts "sticky" because they stay at the top of the page.
And your website is completed now! You can customize it a bit more and install the necessary plugins as well but that was pretty much the basic guide of how to build a website through WordPress.
We designed a quick and easy way to give you an estimate for your project. You will have a ballpark rate in less than a minute. If your criteria doesn't fit into the program, please reach out to us. We will help you reach your expectations for your business.
Send us a message and we will get back to you within 24 hours. We are here to help you reach your expectations for your business.
We'll Keep you in the Loop!